Beaverton Divorce Attorney Services
How to get a Divorce-The Process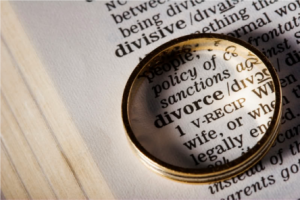 Aarti Gujral Law Office is the best divorce lawyer in Beaverton, Oregon. Our Divorce Services start with filing a petition for dissolution of marriage. The petition includes your identity, date and place of marriage, information about your children, and grounds for the divorce. The petition further sets forth any relief you feel are due. It is then served on the opposing party whom has 30 days to respond before a default judgment is entered.
What comes next heavily depends on the parties' specific situation. There is usually a discovery process which is designed to gather information from the opposing party that is necessary to move the case forward.
If the parties are unable to come to an agreement, a hearing will be held to determine major issues such as spousal support, child support, child custody, property division, insurance coverage, and attorney fees/costs.
Finding a Divorce Attorney in Portland, Oregon
You should seek the counsel of an experienced attorney if you are contemplating a divorce. It is vital to find an attorney you feel comfortable with sharing sensitive and highly personal information with. You will spend quite a bit of time with this person so trust and good communication are key to every attorney-client relationship.
At the Law Office of Aarti Gujral, we provide special care to every client to make the divorce process clear and focused. Our goal is the provide you with the best possible resolution to your divorce, custody, support, or family law issue.
Other Services:
– Beaverton Probate Attorney
– Beaverton Immigration Attorney
– Beaverton Trust Attorney
Call today to schedule an initial consultation: (503) 608-0207