Beaverton Immigration Attorney
The Law Office of Aarti Gujral represents foreign nationals seeking to immigrate temporarily and/or permanently to the United States. Aarti Gujral is experienced in successfully representing individuals seeking immigrant and non-immigrant visas; filing adjustment of status applications, Green Card applications; obtaining naturalization/citizenship; Temporary Protective Status, and Asylum. She offers comprehensive services that include an detailed analysis of her client's specific situation, and an overview of options available to best meet their needs. Aarti Gujral takes great care in protecting her client's interests and the interests their families.
Immigration Lawyer In Portland Oregon
Citizenship/Naturalization Services
Citizenship or "naturalization" is the process by which non-U.S. born individuals become U.S. citizens. After obtaining naturalization, you have the right to vote, hold a U.S. passport, serve on a  jury, and potentially sponsor other relatives (spouses, children, parents, and siblings) for family-based Green Cards. A top Beaverton Green Card Attorney is the path to citizenship and the naturalization process is lengthy and requires specialized knowledge of complex immigration laws. The Law Office of Aarti Gujral has the experience and knowledge necessary to give you the best chance of obtaining citizenship in the United States.
Green Cards and Adjustment of Status
There are multiple ways to obtain a Green Card. Qualifying U.S. Citizens can petition for their spouses, unmarried children under the age of 21, and parents (immediate relatives) without having to wait in line for a visa number. U.S. Citizens can also petition for unmarried children over 21, married children of any age, and siblings (non-immediate relatives). There is usually a waiting period for these types of relatives. You may also be eligible for a Green Card if you are the spouse or unmarried child of a Green Card holder. If you under 21 years of age, your waiting time will be shorter than if you are over 21 years of age. Turning 21 during the processing time may delay the time it takes to become a permanent resident or obtain an immigrant visa. However, in certain situations Green Card applicants may not suffer a delay due to "aging-out" under what is known as the Child Status Protection Act.
Asylum Attorney Services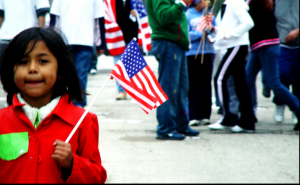 Those seeking asylum must demonstrate that they have suffered persecution or have a reasonable fear that they will suffer persecution on the basis of their race, religion, nationality, membership in a particular social group, and/or political opinion. Asylum is available to individuals and families current in the United States, even if they entered the country without inspection, or have overstayed on a visa. After meeting certain criteria, an asylum applicant is eligible to apply for a work permit and travel authorization. The Law Office of Aarti Gujral also practices in the following categories of Immigration Law: Employment Based Immigration
Temporary Worker (H-1B) Visas

H-1B "transfers," or portability and implications

H-4 Visas

Employment based Permanent Residence (Green Cards), PERM Labor Certifications, I-140, I-485, I-864 Forms

J-1/J-2 Visas

L-1/L-2 Visas

TN Visas

EB1/EB2 Visas

E-2 and E-1 Investor Visas

EB-5 Permanent Residence based on $500,000 investment in a regional center
Other Immigration Matters:
601 and 601(a) Waivers for those who entered illegally or overstayed visas

Fiancé Visas (K-1)

VAWA (Violence Against Women Act)

Student Visas (F-1)

Visitor Visas (B-1/B-2)
Contact the Law Office of Aarti Gujral to schedule your appointment: (503) 608 -0207.
Office Address:
4085 SW 109th Ave, Suite 100
Beaverton, OR 97005